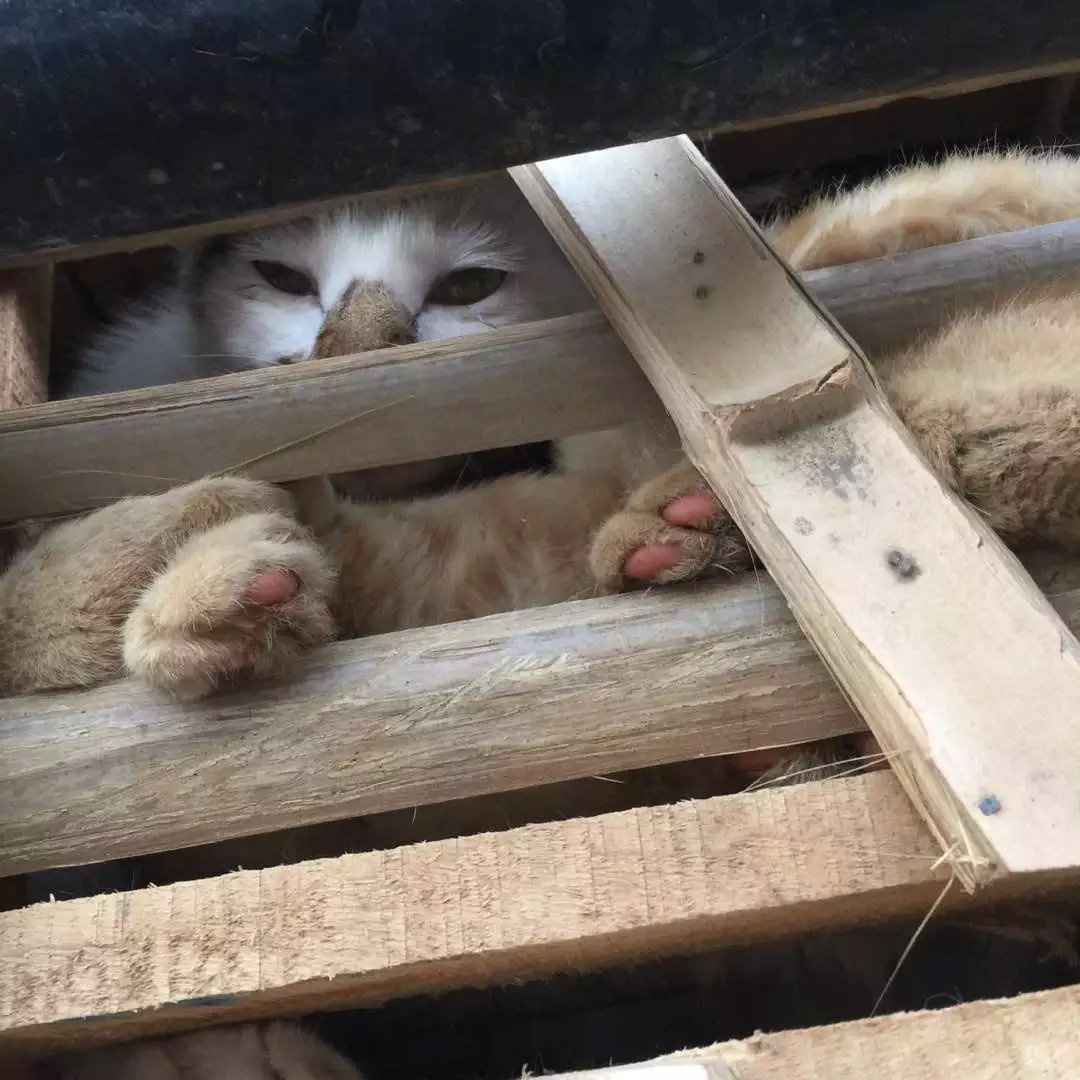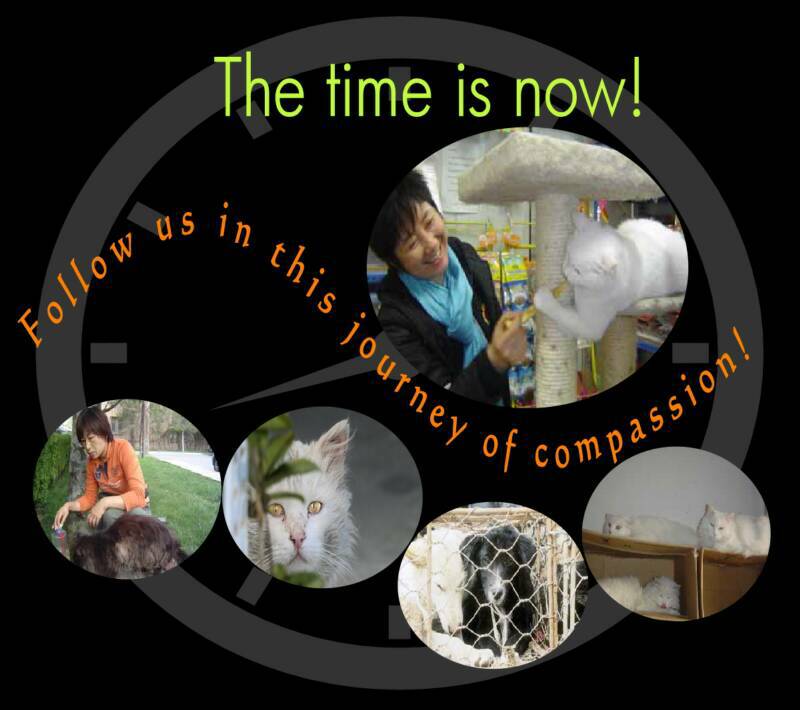 "People 4 Chinese Animals"  is a project of the

Anti-Fur Society & The Misha Foundation

NEW!!! 

A bilingual pro-animal Children's story in English/Chinese to benefit Chinese Animals! More:
www.LittleFoxBook.com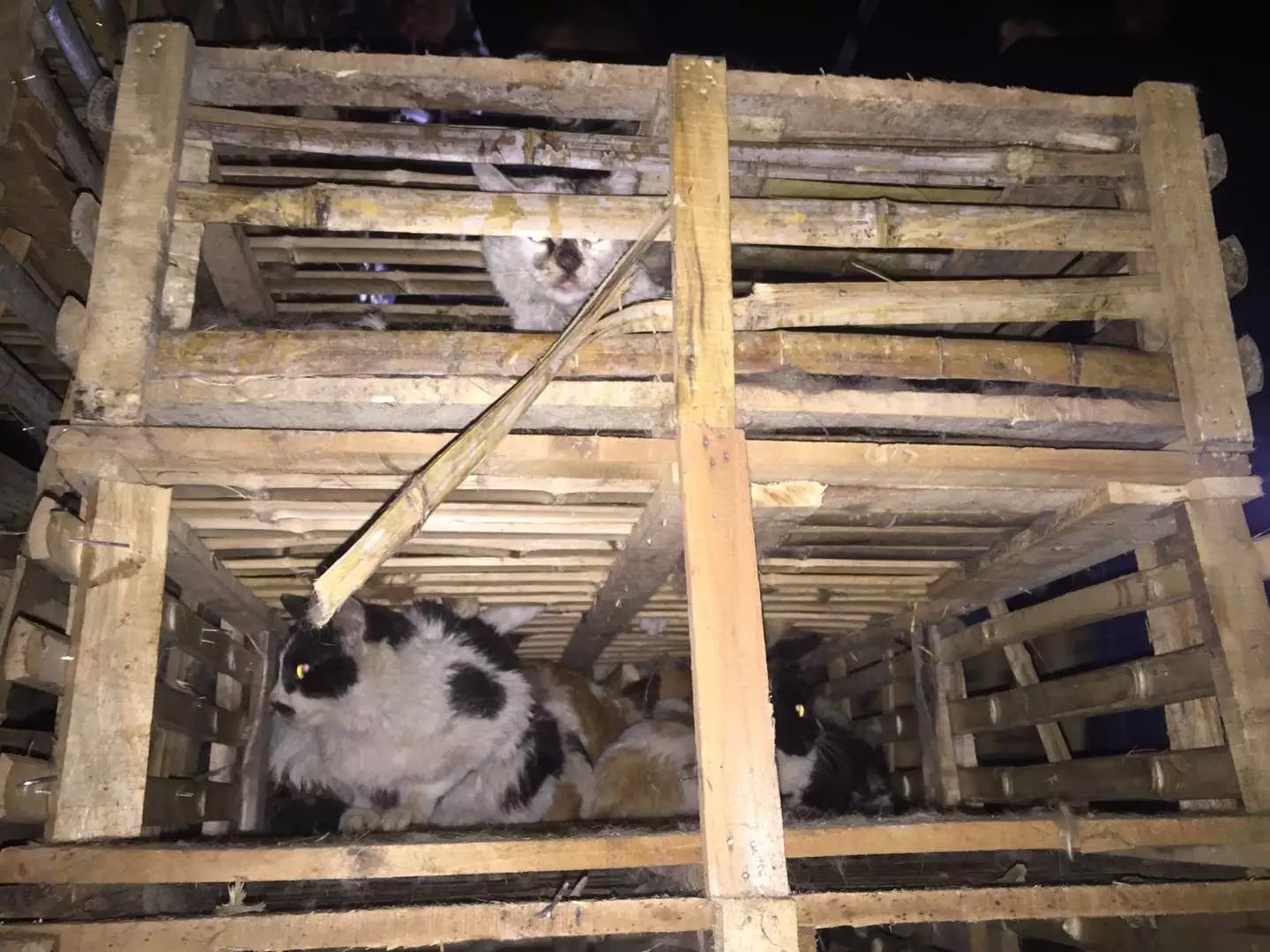 A CRY FOR HELP May 2016!  Scroll down for updates.

Rescuers in Nanjing have just saved 1400 cats from the meat/skin trade. 

MESSAGE FROM GROUPS IN CHINA:  May 2nd, 2016

"We received calls for help from cat lovers at April 25th, we rush to Shiqiao local police station in Yangzhou at 4 p.m. And stayed there until the early morning of April 25th. The illegal cat dealers and the cat-loving volunteers were all asked to come to the local police station for questions. The other volunteers were guarding the 60 crates of cats (nearly 1400 cats) at the doorway, the cats cried out helplessly in the cold night. A lot of cats gave birth in the crates and the kittens died immediately without having the chance to drink from their mothers. During the standoff, since the Shiqiao local police station had never dealt with this kind of incidents before, the situation is very critical. When the police station let the volunteers out at 11 p.m. , the police were reluctant to give the cats to the volunteers and called for a emergent meeting with the local department of agriculture. The illegal cat dealers won't give us the cats, the volunteers won't give in as well! Finally, at 1:30 a.m. With the mediation of the police, the illegal cat dealers gave up the whole truck of cats, then the volunteers contacted Pinganafu and rent vehicles to send the cats safely back to Nanjing."

UPDATE:  May 7, 2016

"I went out to the shelter on saturday. Many of the cats died in the couple of days following opening the crates due to the stress and also the rain the day after. While I was there, four cats died, including one I held for awhile as she died from severe upper respiratory infection. Many look like war torn refugees in shell shock. Some still have collars from being pets. Others wrap around your legs, begging for attention. This is what happens, most will die, but hopefully, will somehow know they were in hands that will never let them be harmed again. I put the money you gave me onto the account here in NJ where they buy the cat food. Any more funds we can raise, I would use to improve the shelter area so they have more space and hiding spaces. This will cost around US$2,000 to do since the labor and materials are not expensive. That is the sad situation for some animals here in china. Sharon"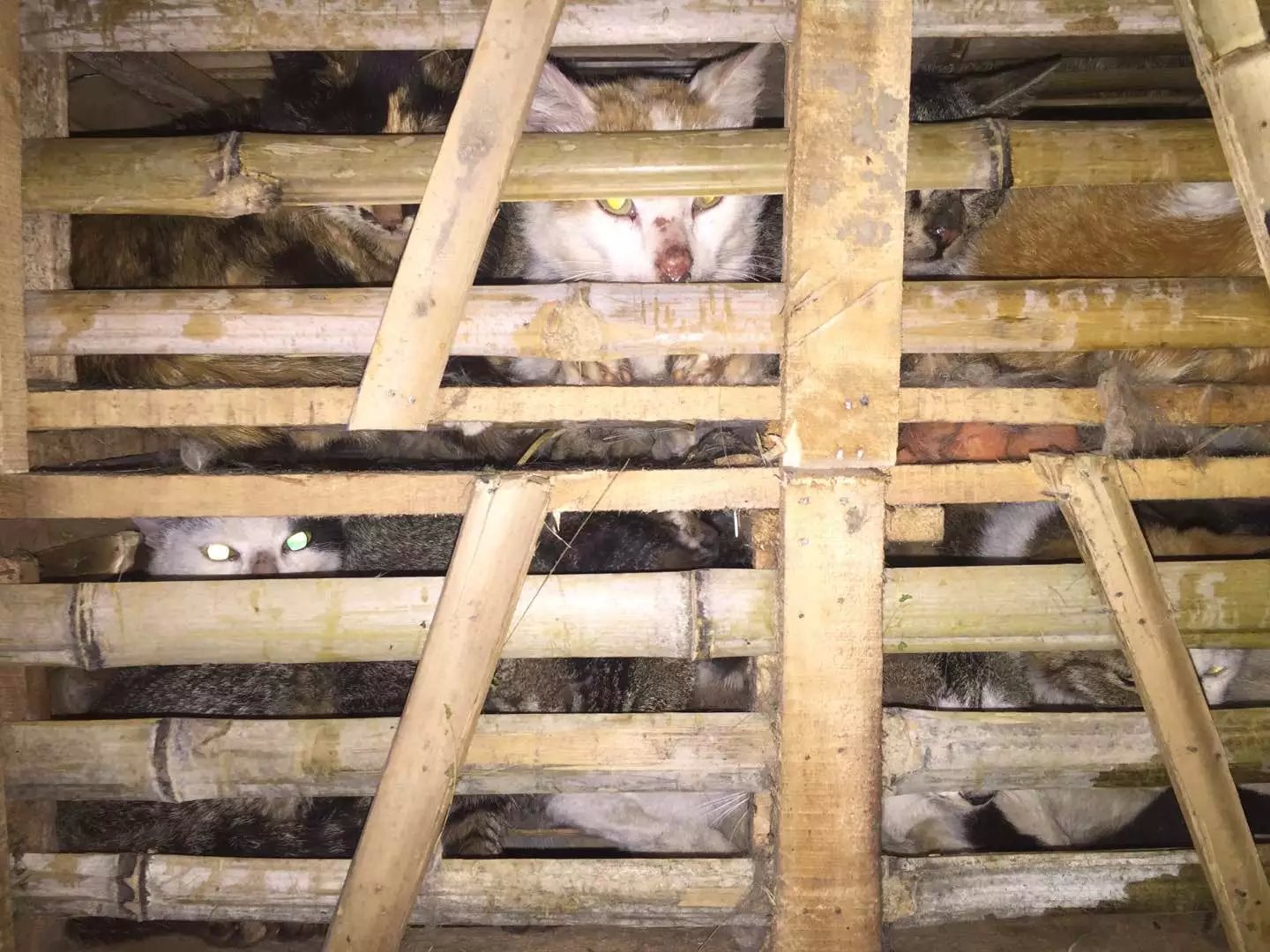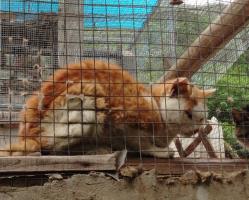 UPDATE:  May 10, 2016

About 100 of the cats had collars, they are now being

taken care  of and the rescuers are looking for their families.  Check them out on this link: